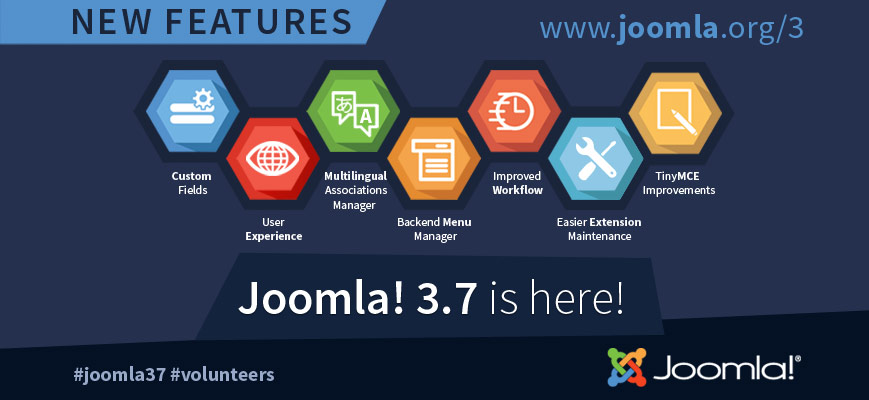 The latest Joomla! version has been released a few days ago by the Joomla! Project. Joomla! 3.7 features over 700 improvements to the popular CMS, including many features which make administration of Joomla! Web sites easier and more feature-rich, as well as several security updates. You can find more information about the sujbect here.
The JEmbedAll component has been tested and it's working fine with the latest Joomla! release.
We will put another component on sake soon, after several tests and a few tasks that remain to be done.