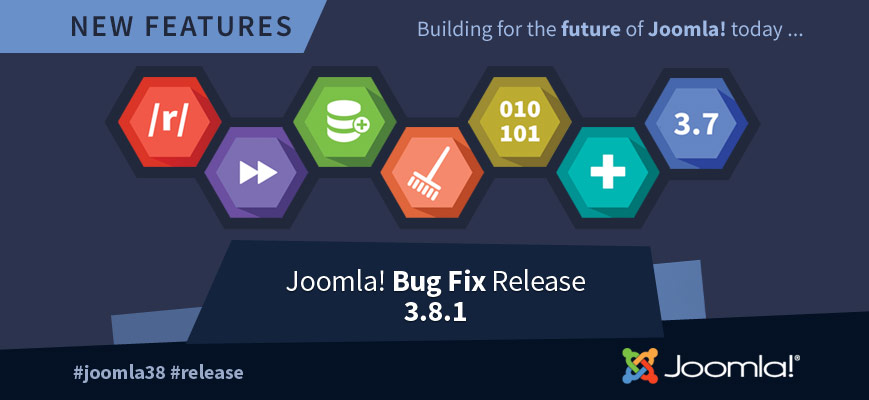 Joomla! 3.8.1 is now available, and it's a bug fix release for the 29 bugs which were reported after the 3.8.0 release, including:
Fix handling of image srcset attribute
Some plugin events were triggered multiple times
Redirect plugin not redirecting correctly
Removed checks causing some admin menu items to be hidden
LDAP login broken
Our extensions work just fine with Joomla 3.8.1. We recommend taking a backup and upgrading for all Joomla 3.8 sites.
Visit GitHub for the full list of bug fixes.